"Content is the atomic particle of all digital marketing. - Rebecca Lieb What do humans love the most?  Puppies and kittens? Sure. Free food? Absolutely. Past that, if there is one thing that we have universally loved is—wait for it—stories! Everyone loves a good story. Storytelling is a fundamental part of being a human being. From the days when we sat in a circle around a fire under the stars to tell hunting stories to the modern-day podcasts that we listen to while waiting in traffic, we have always loved to listen to good stories. Therefore, a successful content marketing strategy ultimately comes down to this—storytelling.  In fact, content marketing has been around since way before the internet and all the social media networks we frequent nowadays. As inherently social creatures who like to connect with one another, we have always paid attention to those who tell stories that make us feel connected. Content marketing is all about leveraging that human tendency to attract your ideal target audience and convert them to become your loyal customers. So, in this article, let us have a complete and detailed look at why every company in this digital age needs a proper content marketing strategy. You will learn:
What exactly content marketing is, 
How to recognize your target audience, 
What kind of content works for your business, 
How to set up achievable goals, 
What kind of content that you should put out there that will truly connect with your audience and convert them.
And also a simple step-by-step guide to creating the most effective and successful content marketing strategy for your business.  Here's a brief glossary of tech terms often associated with content marketing, so you will be able to understand the following content better especially if you are a beginner. 
SEO: Search Engine Optimization. Improving a website to increase its visibility in search results
KPIs: Key Performance Indicators. Helps track and measure the success of content marketing campaigns. 
CTA: Call to Action. A prompt that urges/pushes a visitor to take a specified action. 
CTRs: Click-Through Rates. The rate at which your visitors click on a certain link. 
**Backlinks: **A link from one website to another. 
Inbound marketing: A marketing strategy that attracts customers by providing them with value in the form of content, events, SEO, social media, and more. 
**Buyer personas: **A detailed description of an ideal customer
**Bounce rate: **The percentage of visitors who quickly leave a webpage, without taking any action. 
**Lead: **A potential customer
Conversion: A lead taking the desired action to become a customer
What Is Content Marketing?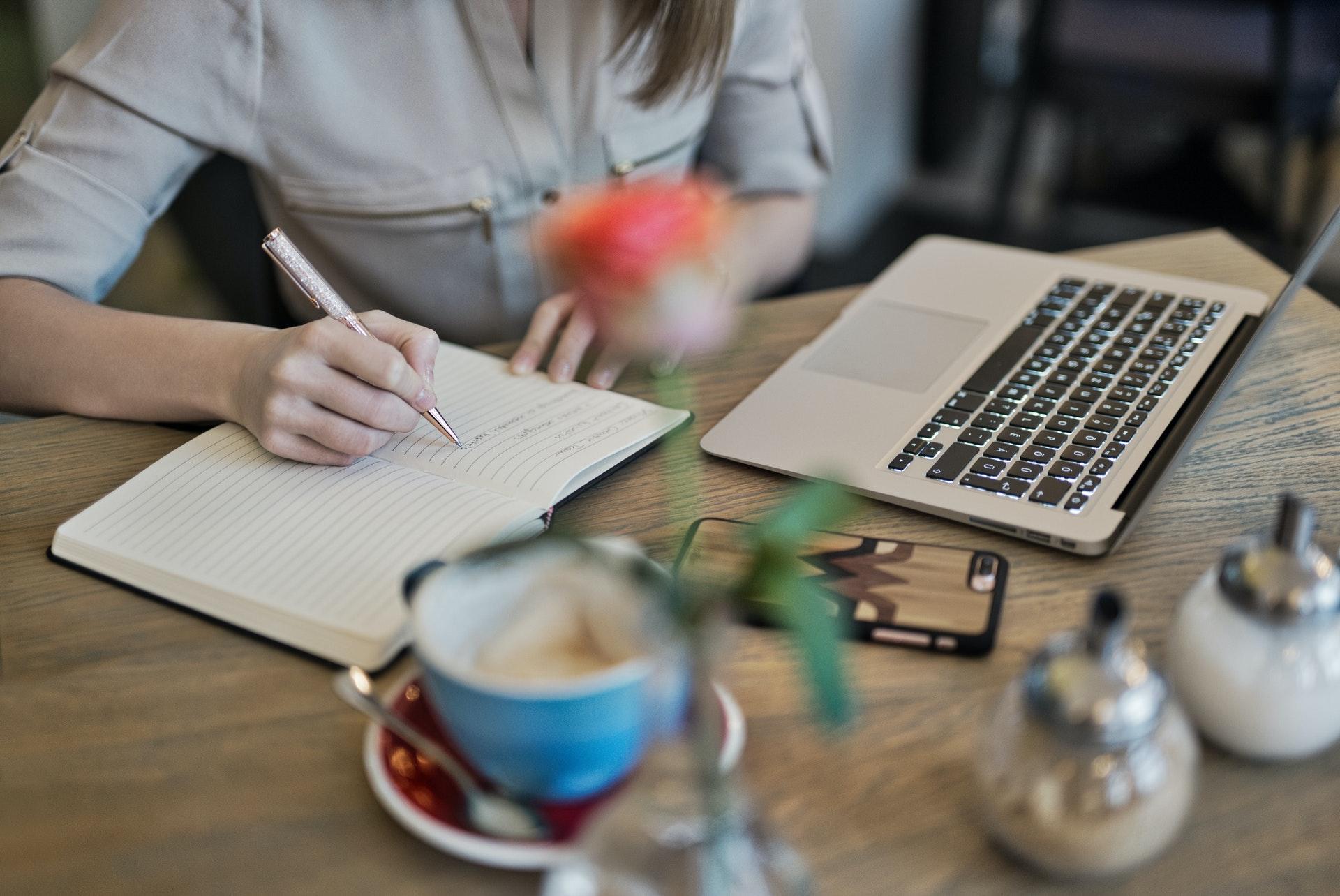 Content marketing is a strategic marketing approach that uses valuable content to attract potential customers. It is hard to give a set definition to this approach since it is broad and constantly evolving. The ultimate goal of content marketing is similar to all other marketing methods—driving customer action that is profitable to the business.  One of the most important aspects of content marketing is that it is a long-term marketing strategy. It involves creating strong relationships with a specific target audience over a long period of time, rather than expecting instant sales. Moreover, content marketing is one of the most credible methods of positioning any brand or a business to be an industry leader. 
Why Do You Need a Content Marketing Strategy?
First and foremost, a content marketing strategy is how you connect with your ideal customer. It gives your potential customers a reason to keep coming back to you until they ultimately purchase your product or the service, and even after.  A lead created through strategic content is often stronger than a lead that comes through a simple advertisement. You have already built a certain level of trust and confidence with a lead generated via content marketing, which creates a higher likelihood for them to click your CTAs.  Here are several benefits of a high-quality content marketing strategy, which are also the key reasons that you should go ahead and create one right away!
1. Organic traffic 
Content marketing is not about throwing some money towards paid ads to increase the reach of your content. It requires putting time and effort to create value for your potential customers. That way, the visitors to your online space come with a specific intent, without being prompted by an advertisement or any other paid method.  Organic leads often have the highest tendency to convert as long as you provide them the specific solution they need. 
2. Specific and Measurable results
For the most part, content marketing has long-term goals that involve building the voice of your brand and improving your credibility as an industry leader. However, with a properly crafted content marketing strategy, you can measure specific results and perfect your content to get you the highest level of conversions.
Some of the basic KPIs when it comes to content marketing includes;
Engagement (post likes, comments, shares..)
Awareness (page likes, number of followers…)
Sales (the number of online sales)
Leads (email subscribers, downloads…)
3. Trust and credibility 
In a space that is saturated with fake and inauthentic content, building a high level of trust and credibility with your customers is one of the most important parameters of brand success nowadays.  A good content marketing strategy is one of the most effective ways of building trust and credibility among your followers. When you consistently provide them with high-quality and valuable content, you are putting the foundation to create a strong long-term relationship with your potential customers.  When they trust you, there is more possibility for them to share your content among their peers, gaining you more organic traffic as well as the possibility to even have viral content that would give your marketing efforts a huge boost and reach. 
4. Longevity
Evergreen content or content that is universally and continually relevant is one of the strongest pillars of a good content marketing strategy. Once you put the initial effort into creating such content, it will consistently bring you traffic for as long as it is online. Therefore, unlike many other digital marketing methods, content marketing endures the test of time.  You can learn more about the benefits of content marketing in this article.
Questions to Ask Before You Create a Content Strategy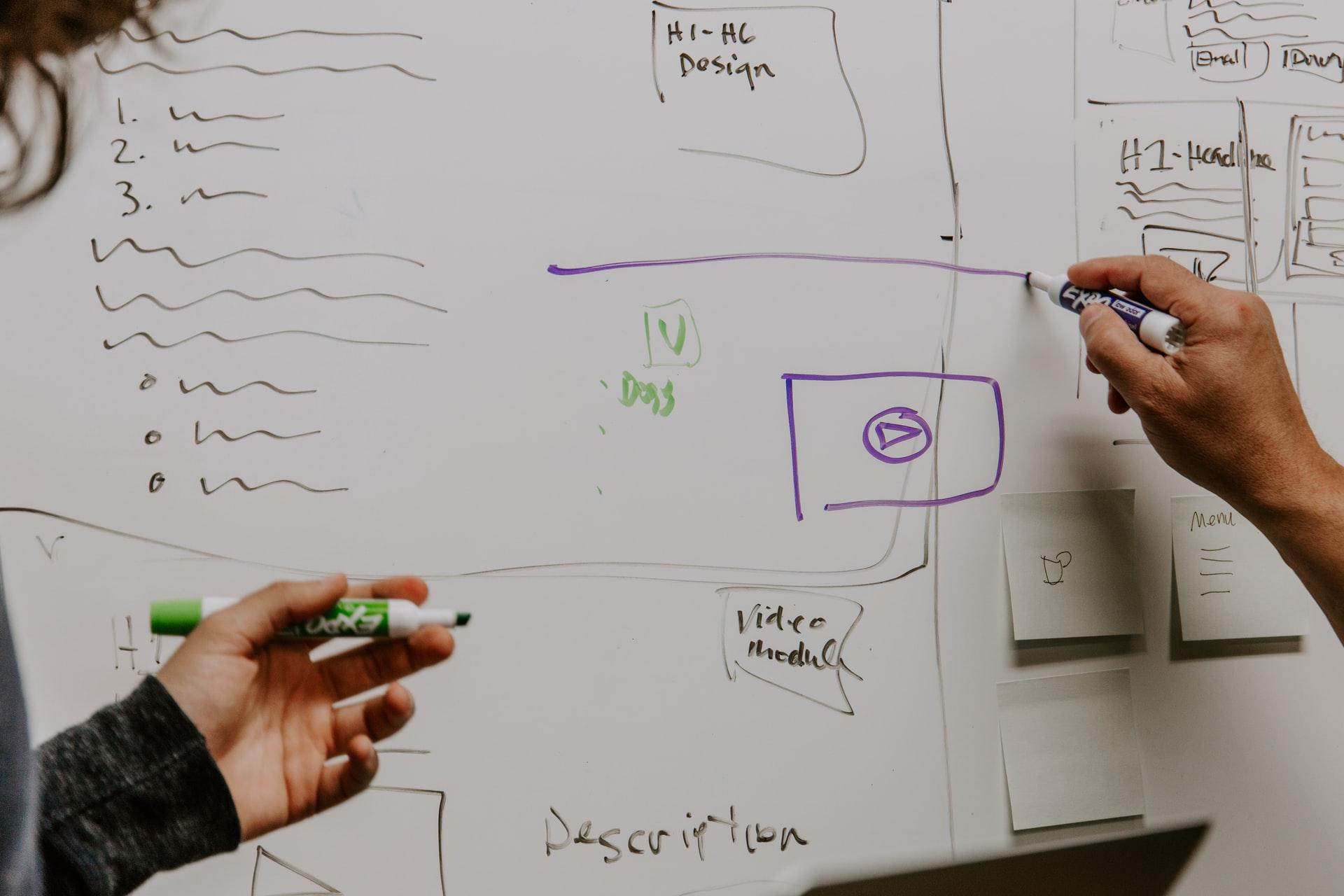 What is your target audience?
How has your industry evolved in the past few years? What are the current industry trends? 
Who are your most successful competitors? Which of their marketing strategies has proven to be the best?
What makes your business stand out from its competitors?
What specific problems do you solve?
What type of high-quality content are you able to create? What type of content connects the best with your niche audience?
What social media platforms do you use to publish the content that you create?
How do you plan to manage the content creation? Do you create content in-house or do you plan to outsource?
10 Steps to Creating an Effective Content Marketing Strategy
Step 1: Define Your Goals and KPIs
The first step to creating an effective marketing strategy is to create a set of achievable goals. Therefore, you need to figure out your mission and know your "why before you dive into "how. A classic way to start off your strategy is by putting together a mission statement.  Then, make a list of your goals, no matter how far-fetched they may seem at first, and break down the KPIs for those goals. It will help you center yourself and keep your eye on the goal if things get overwhelming or too scattered down the line. 
Step 2: Know Your Audience
Knowing your target audience well is what will take your content marketing strategy from good to great. Start with collecting basic demographic data—gender, age, profession, education, income, etc.  Once you have enough information, create detailed buyer personas. What emotions propel them towards a purchase? What content do they respond positively to? These will help you properly target them in ad campaigns if you wish to do paid ads later or in your content strategy as well. 
Step 3: Do a Content Audit
A content audit is all about assessing where you are now and getting the resources together to implement the next steps. Do an audit of all the content that is already in your social media, blog posts, web content, and so on.  Once you log everything in, assess their success and see if you can find any gaps that need to be filled. See the keywords related to your niche that you have used already, and figure out what problems your target audience has that you are not answering with your content yet. 
Step 4: Decide the channels and types of content
The sheer amount of distribution channels and content types that you can create can be overwhelming at times. The key to a good content strategy is finding the sweet spot between what content you can produce in the highest quality, and what content your audience responds and engages with the most.  Also, the kind of content that works for Tik Tok doesn't work for Linkedin. Therefore, you need to decide what type of channels you are using to distribute your content and pick the most suitable content types that you can consistently deliver with high quality and value. 
Step 5: Brainstorm!
Time to brainstorm! This is perhaps the most challenging, yet rewarding step of the entire content strategy. Having a consistent posting schedule is essential in order to maintain customer engagement.  While this may seem easy at first, there is always the risk of running out of ideas halfway through a content campaign. Therefore, the next step of creating a content strategy is gathering your team for a thorough brainstorming session to generate content ideas in bulk.  For getting content ideas, you will need to use keyword research tools like Ahrefs and Semrush.
Step 6: Develop Your Narrative—What Story Do You Want to Tell?
Humans crave stories. Therefore, before you start posting your content, you need to have an authentic brand narrative or a story that prompts your followers to trust your content. It does not necessarily have to be a personal story, but it should create a certain personality for your brand. Even the brand giants such as Coca-Cola, Apple, and Disney have created narratives that connect with their audience on an emotional level. Include your origin, the problem you set out to solve, what solutions you provide, and your success so far. 
Step 7: Create a Content Calendar 
A content calendar helps you plan your content ahead of time, and also analyze the engagement of content posted on particular days and times for future optimization. It also helps you take advantage of special days, holidays, and seasons to achieve the highest reach and engagement.  You can either use a simple calendar tool such as Google Calendar, or a more advanced productivity task and management service made specifically for this reason. 
Step 8: Time to Create Content!
Now that you have figured out why, what, how, to whom, and when you should post your content, time to get down to actually creating your content. You can do this in-house or outsource your content.  However, it is always important to keep a consistent voice and a theme in your content, no matter who creates them. Do proper research and make sure you give true value to your audience in every piece of content you put out there—even if that means simply bringing a smile to their lips. If you choose to outsource content creation, we recommend checking out Toptal which is a marketplace for top content writers. Many top companies and startups hire Toptal's freelance technical writers for their important projects. *Read our ultimate guide on content marketing to understand how to execute your content marketing strategy. *
Step 9: Publishing and Managing Your Content
Make sure there is always someone with decision-making power involved with content publishing and management. Especially when it comes to social media content that has a better tendency to go viral than others. That's why you need someone with good decision-making skills to handle the situation if it goes out of hand. Now that you have created high-quality content, leverage every possible distribution channel available to you to get it out there. Here are some of the most common distribution channels:
Infographics
White papers
Newsletters
Videos
Podcasts
Webinars
Lookbooks
Photo essays
Interviews
FAQs
Live Q&A sessions
Tip: Stick to a strategic content calendar, but make sure you keep it flexible enough to include any spontaneous content that would help engagement and reach as well.
Step 10: Measuring Your Results and Success
As the saying goes, "if you can't measure it, you can't improve it. Therefore, from the very beginning of implementing your content strategy, keep track of every possible metric that would help you improve your content to be better in the future.  At least once every week, go back to the KPIs you compiled at an early step to see if you are hitting your goals. Do not be afraid to make as many tweaks as needed to make your content marketing strategy more successful along the way. It will always be a process of trial and error since each business and its audience are incredibly unique. 
Conclusion
Having a content marketing strategy as a business puts you in control of how your brand is perceived by your audience. If you are overly spontaneous about the way you put out content, both your successes and failures become just a matter of coincidence or luck. With a properly crafted content marketing strategy, you can increase your audience and attract potential customers. You will also build better credibility and trust, as well as establish yourself as an industry leader that stands out from your competitors.